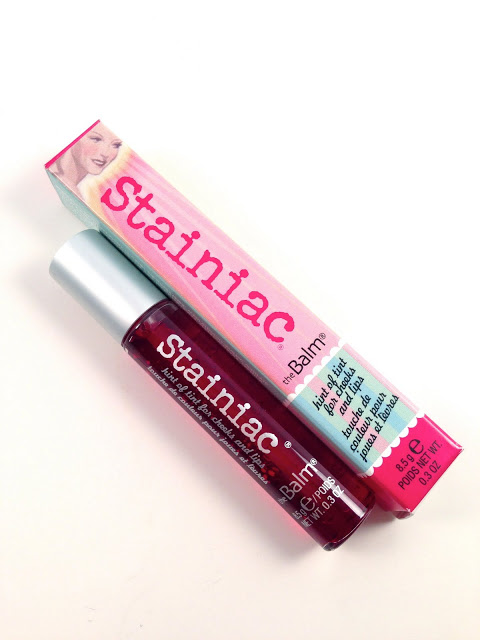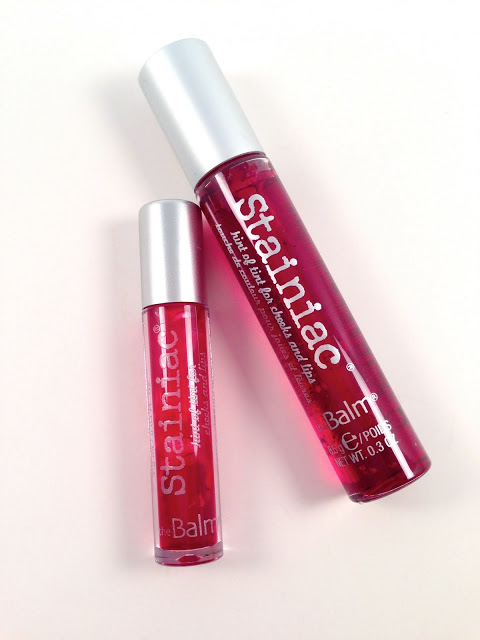 I received the mini Stainiac in a Birchbox a few months back (in pic above) and used up the deluxe sample almost immediately. There's something about this color that I really love...it's that perfect shade of pinkish red that suits my coloring perfectly! It's also got a cool undertone that amazingly manages to show through on my makes-everything-loook-warm-or-muddy skintone. I really like the texture more so than a few other gels and stains I've tried...it blends quickly and easily without any stickiness.
As a gel cheek stain, I love it because I don't have to be as precise as with some of my other blush colors - put a few dots on, rub in and go! It lasts all day and looks as fresh at night when I'm ready to wash my face as it did when first applied.
As a lip stain, I use it under lip balm or to enhance other lip colors/glosses. If I've been reapplying balm or gloss a lot, this starts to fade just a touch toward the end of the day but not so much that I feel the need to reapply Stainiac.
This is such a fantastic 2-in-1 product, and for $18 you can hardly go wrong :-) Stainiac has definitely become one of my favorite colors/products this year, and it most certainly will be a repurchase!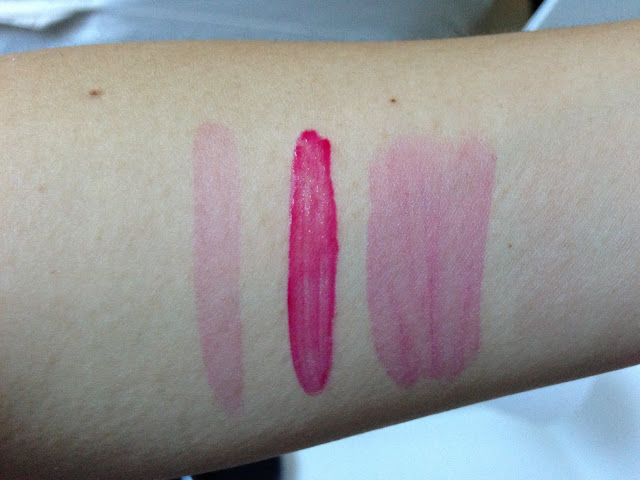 Stainiac in Beauty Queen, indoor low light L-R: one swipe and blotted to show stain, several swipes to show full color with no blotting, several blotted swipes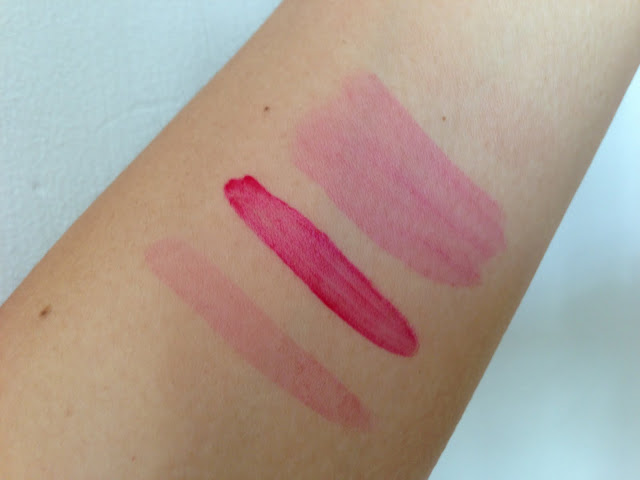 Stainiac in Beauty Queen, indoor window light L-R: one swipe and blotted to show stain, several swipes to show full color with no blotting, several blotted swipes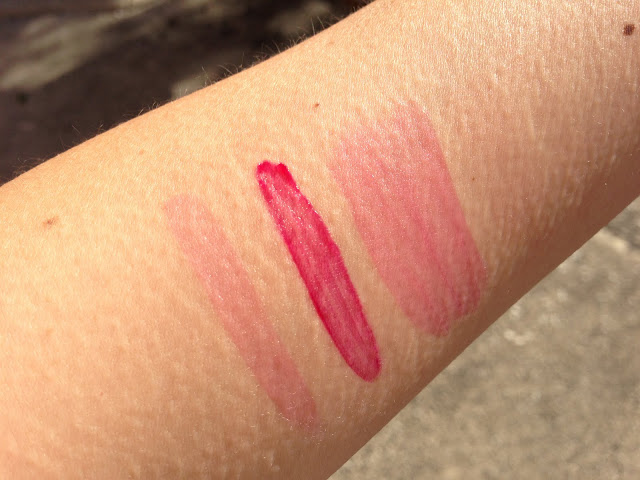 Stainiac in Beauty Queen, outside afternoon light L-R: one swipe and blotted to show stain, several swipes to show full color with no blotting, several blotted swipes
Here's a helpful little video to show how to apply :-)