THREE big lawn bags full. That's how much I purged a few weeks ago!! Inspired by the NO Buy, my friend Justin helped me clean out my closet and reorganize...I seriously can't believe how much room we made!! The picture below was taken before we went through shoes, bags and accessories.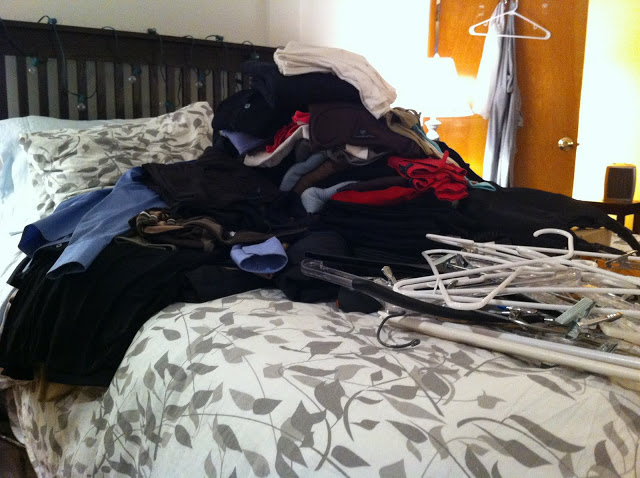 I never thought of myself as someone who had an emotional attachment to clothes, but as we were going through each piece I kept thinking...BUT WHAT IF I NEED IT LATER???? I really couldn't believe I kept saying that to Justin, because I'm someone who regularly goes through her closet and gets rid of stuff...at least twice a year.
But a few bitch slaps and whimpers later, it was gone! Done! Kaputt! Auf Wiedersehen! And I don't miss any of it. Hmmm...funny that...I never wore the stuff...I don't miss it...lesson learned...hopefully :-)
We cleaned out more than 1/2 my closet, and there is so much empty space!!! Woooo!!!!
It feels a bit weird and amazing at the same time. Weird because it's the smallest wardrobe I've ever had in my life. Amazing because I'm somewhat of a minimalist, and it makes me smile to clearly see what I have. Seriously, who knew dressing could be this easy?
Seems we are conditioned to think the more clothing you have the better off you are. Nope. It's like the kid in the candy shop who can't make up her mind because there are too many sweet, tasty options.
******
Wait...what about the NO Buy?? Ok, here it is...
Maggie and I have been on a NO Buy for a little over a month. It's supposed to last until at least May 20. Or until we've put together 30 different outfits...whichever comes last. I'm only on outfit 8. She's on outfit 12. She's a Flight Attendant too, so in 5 weeks that tells you how much we have worn work uniforms, lounge wear while staying home or workout gear. Well, at least her...she's an avid runner. I've just been staying home. LOL :-)
This NO Buy includes skincare and makeup, exceptions being if we run out of something such as moisturizer and have to replace it. Anything for work is also excluded. We are thinking about possibly extending this challenge until Fall officially arrives. Maybe. Ha ha!
We are keeping track of each other's outfits by sending phone pics to each other and then logging them - she uses Evernote and I use Awesome Notes. Here are some of my pics...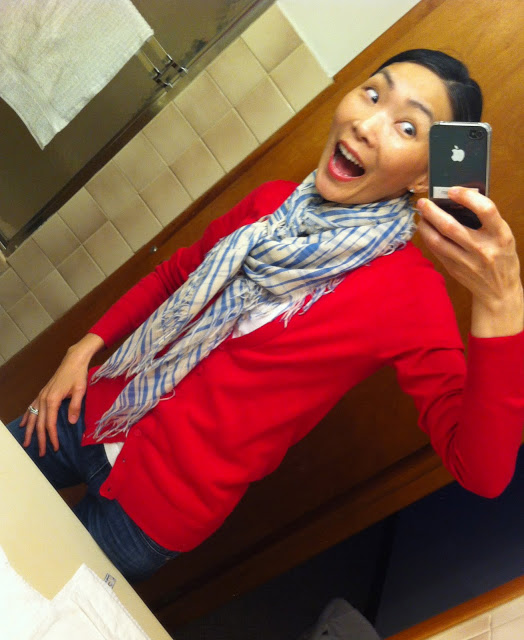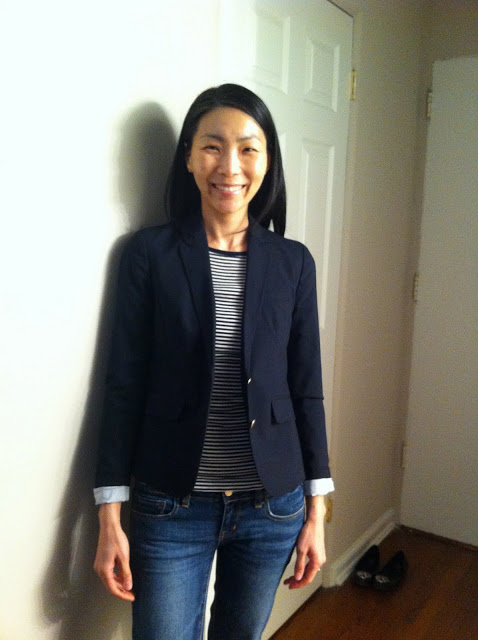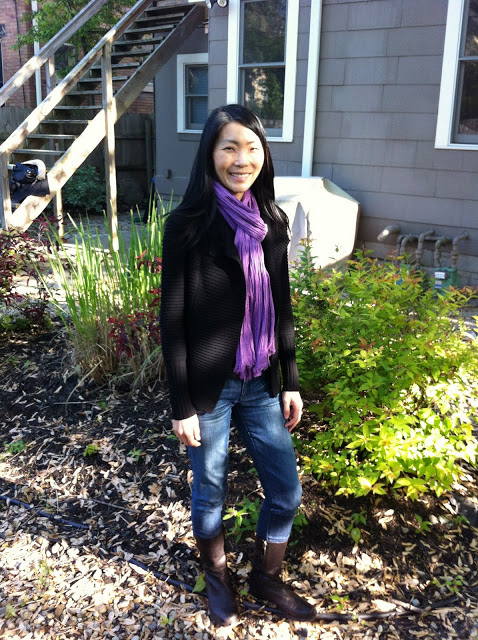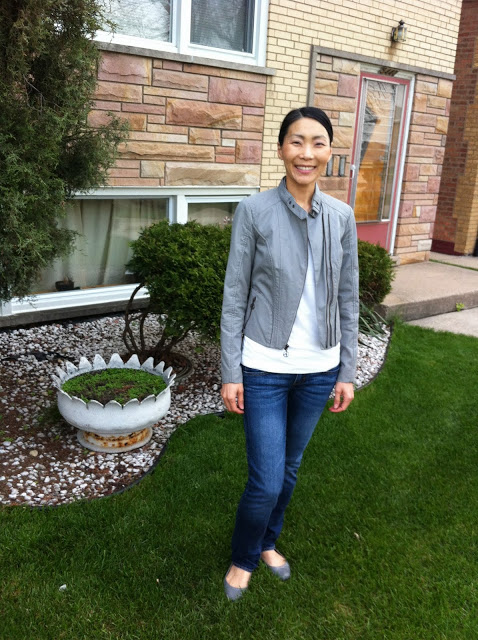 And Maggie asked me to please mention that this challenge was inspired by the blogger, Kendi Everyday and her 30x30 Challenge. She's got a really fantastic blog so please check her out!!
What about you guys...would you be up for a challenge like this??