This is a sneak peek at the Laura Mercier Spring 2012 collection. I've only recently discovered her makeup line. I always see it when I pass through the aisles of Sephora, but it's usually on my way to NARS, Makeup Forever or Stila. Why I never ventured into her world before is beyond me...her displays are soft and clean, romantic and the colors are lovely. Maybe that's it - her makeup doesn't scream in your face or spank you into submission.
I started out in late Summer 2011 with the Laura Mercier Loose Setting Powder. I wanted something light that would give me a natural finish, not heavy or matte or dewy. I tried several silica, compact and other loose powders but none quite left me with the finish or feel I was looking for. I started looking at reviews for a loose powder that mentioned the Laura Mercier as amazingly light and silky, which led me to reviews on Makeup Alley, Sephora and YouTube. A majority couldn't rave enough about her Loose Setting Powder, so off I went to buy it and see for myself.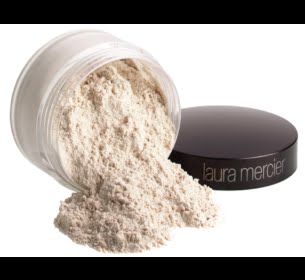 Oh, WOW have I been impressed!! The texture is so finely milled and silky soft. It feels like a breeze going on my skin and leaves exactly the finish I had been searching for. Even on days I don't wear a full face of makeup, I can brush this on with a touch of blush and lip butter and I'm good to go. I still look natural but not overdone.
My next venture was Laura Mercier Stickgloss Lip Colour in Brown Sugar. I was looking for a lipstick that was moisturizing and would give my lips a slight boost of color similar to my Korres Lip Glaze in Jasmine, but without the faint grainy texture. I have a difficult time finding lip shades because my lips are so pigmented that most shades end up looking very reddish/orangey/peachy on me. I showed the associate at Nordstrom the Lip Glaze color and she suggested Brown Sugar. I love it!! Again, exactly what I was looking for. I also picked up the Stickgloss Lip Colour in Black Orchid, which is a bit like Clinique's Black Honey but a little darker.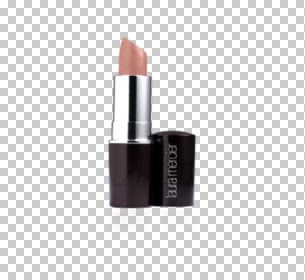 I've been so happy with the Loose Setting Powder for the past many months that when it came time to find a new foundation, I turned again to Laura Mercier. I devoured reviews on all her foundations for weeks, and finally settled on the Mineral Powder SPF 15.
So far I love the finish. Like the loose powder the finish is natural with an oh-so-faint glowy finish. NOT shiny, NOT dewy...almost candlelit. The color selection wasn't ideal for my skin tone, so I ended up mixing 50/50 Porcelain and Natural Beige. Though a bit of a pain to keep mixing, the color is perfect.
The texture is super soft and silky like the loose powder, and I find it easier to buff in than the Bare Minerals I used years ago. It stays well even during a 12 hour work day, except on my chin where I tend to be the oiliest. It seems to slightly separate there, so about half way into the day I have to buff it out again with loose powder. Small negatives for this foundation, but not deal breakers. For now I'm loving the finish, and the coverage for the hypo pigmentation on my cheeks is the best I've found so far.
I'm really enjoying Laura Mercier products so far (I just bought the Oil-Free Primer, but haven't used it yet), and am so wanting the Spring Lingerie Eye & Cheek Palette...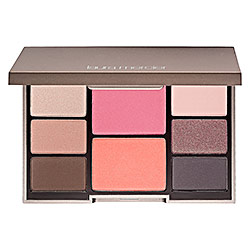 Oh, and I want to try the Metallic Cream Eye Colour, Cake Eyeliner, Caviar Stick Eye Colour...cheek colours...and so many other things!!! Who's with me?!! :-)
Laura Mercier Products can be found at Nordstrom, Sephora and lauramercier.com.