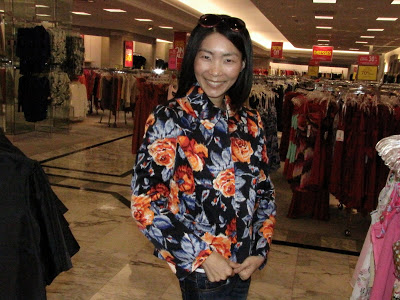 Yuck. I must admit to wearing this, but it was only to try on for fun!! Really! Now if I had purchased this jacket it would undoubtedly have been a regrettable fashion decision, hanging sadly in my closet wondering if it would see the light of day ever again.
Maybe I haven't purchased a scary floral jacket lately, but I am guilty of running out of the house to do quick errands in outfits that can only be described as...well...UGH. I am certain it's an affront to all those stylists and fashionistas out there, but sometimes I just cannot motivate myself to think about what I'm going to wear to the grocery store or to check the mail. I'll throw on a pair of lounge pants/shorts, a t-shirt and hoodie and I am good to go. That's the first scenario.
Then there are those times when I thought I looked pretty darn good, only to think back or see pictures of myself and think...oh no, REALLY? REALLY? Yuck. So, in good spirit I am posting a few more pics to chuckle and say, yep, fashion ain't always easy.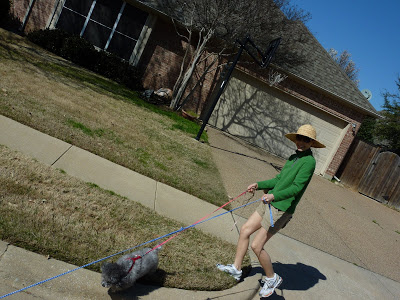 Walking the dogs outfit. Ages ago Old Navy fleece (remember those commercials - performance fleece!), Lucky Brand shorts, Mizuno running shoes and of course my Asian style straw hat to keep the sun off!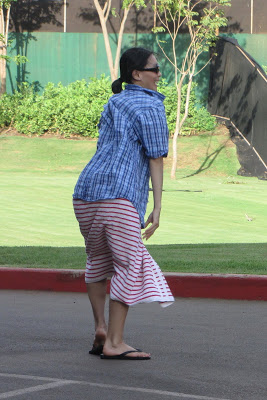 Not quite sure what I was doing here except I do remember goofing off with a friend. We were on vacation, and had just had a beach day. I think there was something about me having a reaction to the sunscreen I was using so I soaped up in a beach shower and took everything off that touched the sunscreen. I didn't bring anything else and had to resort to this awesome and patriotic combo (hey! pattern mixing is in, right?)...my man's Ben Sherman button down woven and coordinating towel.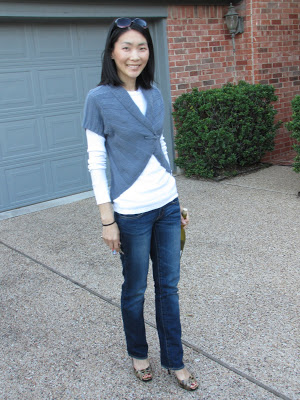 This is one of those times when I could not believe I put together such an amazing outfit! I felt really good and thought I looked even better! Now I think...wow...not so much. The sweater just throws it off for me. Sweater from Dillard's outlet, Gap white l/s thermal, Massimo white cotton stretch tank, American Eagle skinny jeans, Jessica Simpson patent animal print heels.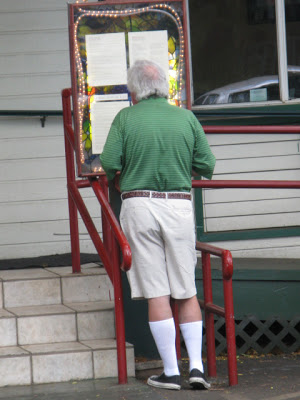 Gawd, when did I ever think khaki knee length shorts and white tube socks were in? Oh, wait...that's not me :-)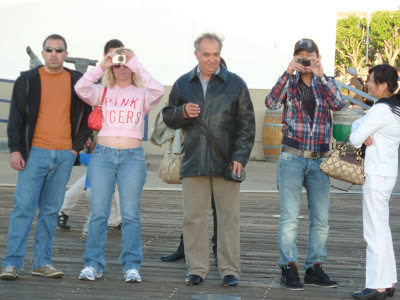 LOL...and this is a snapshot of America, taken in San Francisco along the waterfront. For as inundated as we are with fashionable images, bombarded with magazines with glossy spreads and designer layouts, We the general public can only do so much. I have my moments...do you have yours?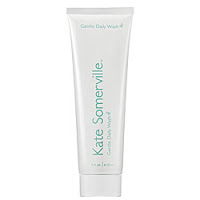 Item of the Day!! Kate Somerville Gentle Daily Wash, $32/4oz @ Kate Somerville and Sephora
This is a sulfate free gel cleanser that is easy on the skin and superbly non-drying. Keeps my skin soft, while soothing it with lavender and botanicals. This 4oz tube lasts a long time because you only need about a dime-sized amount. For the Clarisonic users out there, this would be a fantastic cleanser to try with it.