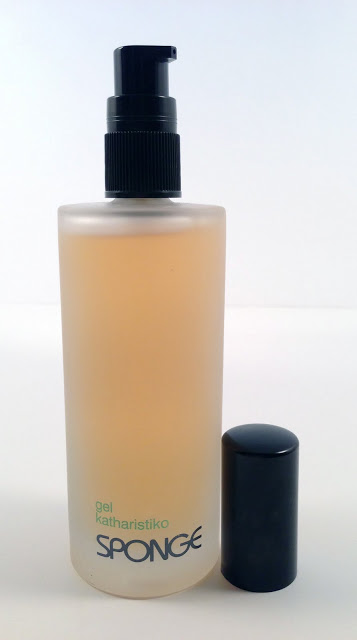 Sponge Gel Katharistiko, $30/3.4oz @ Dermstore, Beautyhabit, Spongeskincare.com, Barneys
Right off the bat this smells DEEElicious!!! I wish Sponge made a body wash, because I would buy it in a heartbeat and bathe in it all the time!!
At first I wasn't sure if I liked this or not, mainly because I've been so enamored with Sunday Riley's Ceramic Slip Cleanser (review here) that I was letting it cloud my judgement. But I finally have given this a fair run and am ready to say I like this cleanser!!!
It doesn't feel drying or stripping at all and my skin feels comfortably clean after each use. I'd say the only con is that I don't find it removes makeup too well and it stings my eyes oh so slightly...if I don't use a makeup remover to pre cleanse then I have to wash twice with this (or make sure to use this along with Tatcha Classic Rice Enzyme Powder - review here).
If you like a foamy cleanser, this isn't for you. In fact I'd say this hardly foams at all, unlike some other gel cleansers. The most foam I can get out of it is when I barely have my face damp and then directly apply and rub this on my face.
I really wish I had more amazing things to shout about this cleanser, but I don't have much more to say other than it's just a really nice cleanser - smells good, feels good and doesn't leave my skin dry.
A necessity, no. A nice little luxury to treat yourself with? Yes :-)
From Beautyhabit:
Rich in potent botanicals, this formula deeply cleanses and balances, while promoting clarity and radiance in all skin types.
So even the product description is short and simple...which to be honest is kinda nice in this day and age...nothing wrong with a cleanser that is just meant to cleanse instead of promising to make you 10 years younger!!!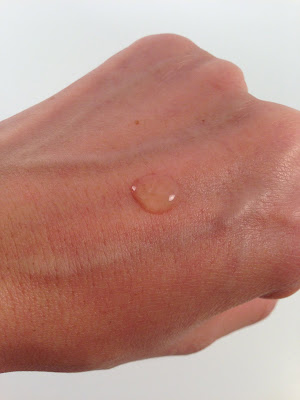 Gel-like consistency and texture.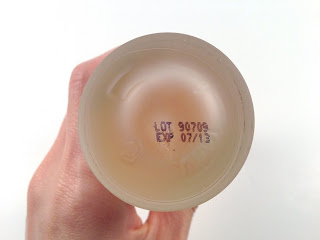 Expiration date stamped on the bottom!
Sponge Gel Katharistiko ingredients:
Aqua, Cocamidopropyl Betain, Glycerin, Cocamide Dea, Polysorbate-20, Acrylates/C 10-30 Alkyl Acrylate Crosspolymer, Arginine, Thymus Vulgaris Extract (Thyme Extract), Calendula Officinalis Extract (Calendula Extract), Salvia Officinalis Extract (Sage Extract), Lavandula Angustifolia Extract (Lavender Extract), Olea Europaea Leaf Extract (Olive Leaf Extract), Allantoin, Panthenol, Glycyrrhetinic Acid, Phenoxyethanol, Caprylyl Glycol, Ethylhexylglycerin, Essential Oil Parfume, Hexyl Cinnamal, Limonene, Linalool, Lilial.