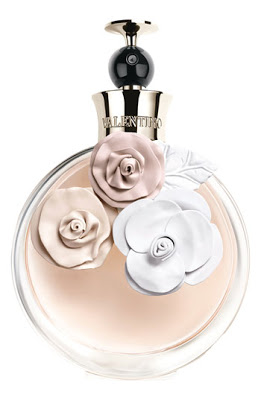 Valentino has a new fragrance out, and before reading about it I saw this commercial for the launch. Of course I'd like to happily skip to my nearest Saks or Nordstrom to spritz, linger and ooooh and aaaaah over the pretty bottle...but more than anything I'd LOVE to have her dress in this video!!!! Sucker-for-marketing, party of 1 right here! Ha ha :-)
From the Valentinosite,
"the bouquet of Valentina blends an irreverent Italian floral oriental in which each facet reveals a paradox. Calabrian bergamot is a hymn to exuberance and freshness, shaken up by the insolence of white Alba truffles. In their trail, jasmine, Amalfi orange blossom and tuberose celebrate radiant beauty, while being offset by the rebellious delight of wild strawberries. Finally, the nobility of cedar is seduced by the captivating sensuality of amber..."
And if you haven't checked out the Valentino Garavani Virtual Museum - do it!! It's a definite for anyone that's even remotely a fan of Valentino. It contains thousands of 3D images of dresses, illustrations, commentary and fashion shows. If you can manage to tear yourself away from Pinterest and want something else to occupy your time, you can download here:
http://www.valentino-garavani-archives.org
Check out the video below for a preview :-)