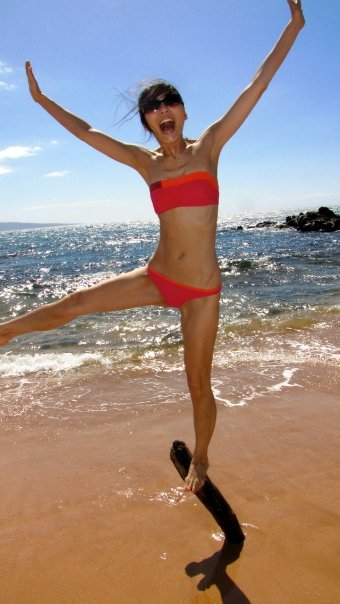 The weather is really dreary here and I felt like a shot of beachy Maui sunshine!! Yep that's me in one of my favorite bathing suits from last year (GapBody swim). I usually go for black or brown and was very proud of myself for mixing things up with color. Aaahhh...who else is ready for spring??!!!
When was the last time you took a nap? I'm not talking a 20 minute cat nap. Geez. I'm talking a bona fide N-A-P!! Take an hour. Heck take two. It's a proven fact that napping is good for you. So take a break...indulge...treat yourself. You deserve it! Napping is honestly one of the great joys in my life and I try to take one whenever I can. Maybe I'll take one right now...zzzzzzzzzz...oh wait, first it's time for...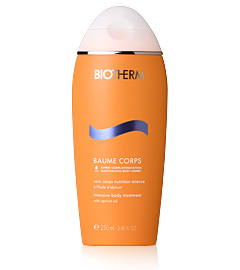 Product of the day! Biotherm Intensive Body Treatment with Apricot Oil. I've been using this body lotion for about 8 years. It makes my skin amazingly soft, smooth, supple and keeps it moisturized all day...and all night...a good 24hrs at least. It sinks in pretty quickly, though you probably want to wait a few minutes before trying to put on your tightest pair of jeans - yes I have tried that and it was very difficult! Ha! And did I tell you how delcioso it is...mmmmmm...soft apricot-y smell. There was a short period of time where it was unavailable (unfortunately it's only available on Biotherm's website in the states) and I tried at least 1/2 a dozen other creams and lotions. Boo was I way dissappointed. I found 2 other products that were as moisturizing, but nothing even came close to how soft and smooth Biotherm keeps me. $23/6.7oz, $38/13.5oz at Biotherm. Did I already say I LOVE this stuff??!!
Ok, time for some zzzzzzzzzz.... :-)