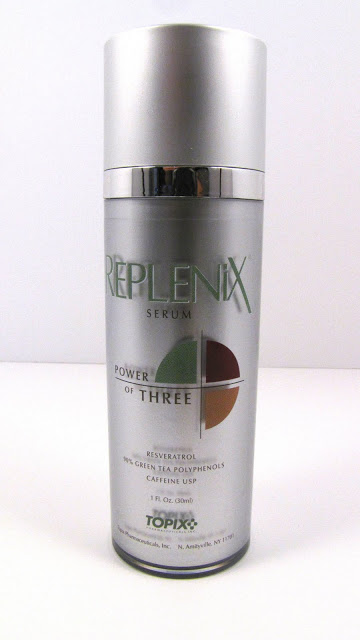 Replenix Power of Three Serum, $68/1oz @ dermstore.com, skincarerx.com, skinstore.com, skinmedix.com (they have it for $54 right now), essentialdermcare.com, lovelyskin.com (they have it for $54.4 right now)
From skincarerx, regarding Replenix Power of Three Serum:
A unique Triple Antioxidant serum that combines the power of 90% green tea polyphenols, caffeine and resveratrol to give unprecedented antioxidant protection. Hyaluronic acid moisturizes and cucumber cools the skin. Resveratrol is a naturally occurring antioxidant found in red grapes. Caffeine enhances the antioxidant properties of the serum. Visibly reduces redness and puffiness while reducing the appearance of fine lines and wrinkles. Ideal for all skin types including rosacea, sensitive skin and post-procedure.
The most significant thing this serum has done for me is reduce my redness, both overall and on spots where I have broken capillaries. On the spots where I have broken capillaries, I can hardly see them anymore! It is also cooling, but I don't find it all that moisturizing. Unless you are oily you will probably still need to top off with moisturizer. I don't really get puffy or have many wrinkles so I can't speak to those claims.
I originally wanted to try this because it's an antioxidant powerhouse, and with being so ho-hum on sunscreen I wanted to make sure I was increasing my topical antioxidants. I used up a whole bottle of this, twice/day - no other serums were used. While I do not feel it reduced or faded any of my hypopigmentation and sun spots (not that this claims to), I do feel those areas did not worsen at all. In this case I think the antioxidants very much did their job!!
Right now I have a second bottle and use it randomly. When I feel my redness creeping up again, I'll use this for a few days and it goes away. I use about 1 1/2 pumps for my entire face, neck and upper chest. I pump it into my palm first, and then apply to small sections using my fingers. It's a little tacky to the touch, but quickly dissipates within seconds. If it stays sticky longer than 5-10 seconds then you have used more than needed. I really love that it doesn't feel silicone-y! It has a very light feeling, and also has the consistency of a gel. At some point I'll try combining it with my Vitamin C. I'd love to use them together...might just be an unstoppable duo!!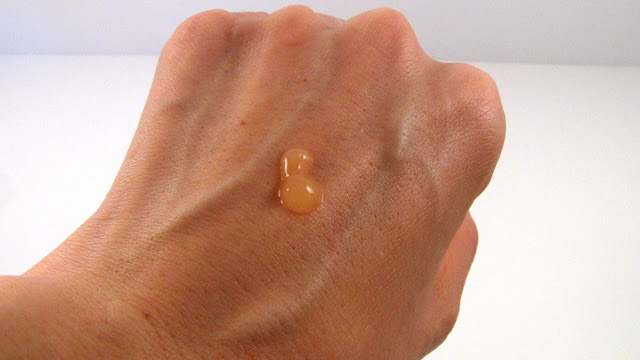 Replenix Power of Three Serum ingredients:
Purified Water, Caffeien Usp, Sclerotium Gum, Camellia Sinesis (green Tea) Polyphenols, Sodium Hyaluronate, Resveratrol, Bisabolol, Cucumis Sativus (cucumber) Fruit Extract, Chamomoilla Recutita Flower Extract, Glycine Soja (soybean) Extract, Rosmarinus Officinalis (rosemary) Leaf Extract, Glycolic Acid, Polysorbate-20, Sodium Benzoate, Tetrasodium Edta, Phenoxyethanol