This smells so nice, and just pretty!!! It's a very light sweet scent, with just the slightest/barely there hint of floral.
It really does feel light yet moisturizing, even after several hours.
It goes on streaky, so I end up using my finger to smooth out the lines after applying with the wand. Since I pat the application with my finger I don't find this too glossy, but it does make reapplication a little messier than other gloss products. And this does stain. In fact it's a little difficult to get all the way off without some kind of makeup remover...which is good because that's the point of being a stain! Ha ha!
On me this is more of a reddish mauve color, definitely more warm than cool. But that just might be me because with my undertones I haven't had a lip product yet that will show up cool. So that's the very short of it since I've only had this a day and a half. Hopefully I continue to like it as much as the last couple of times I've worn it :-)
These were all taken today, around the Noon hour.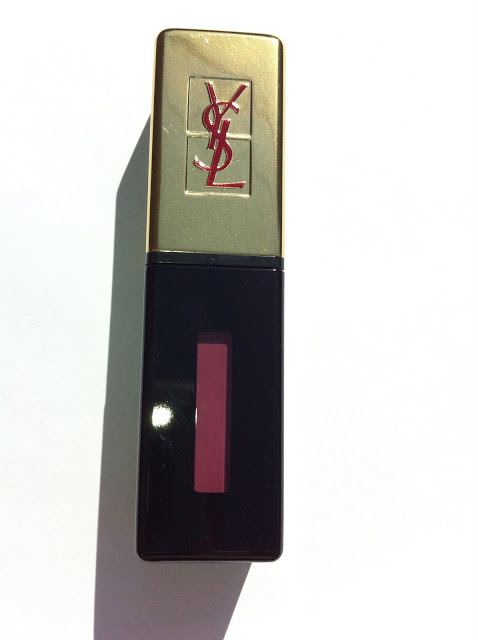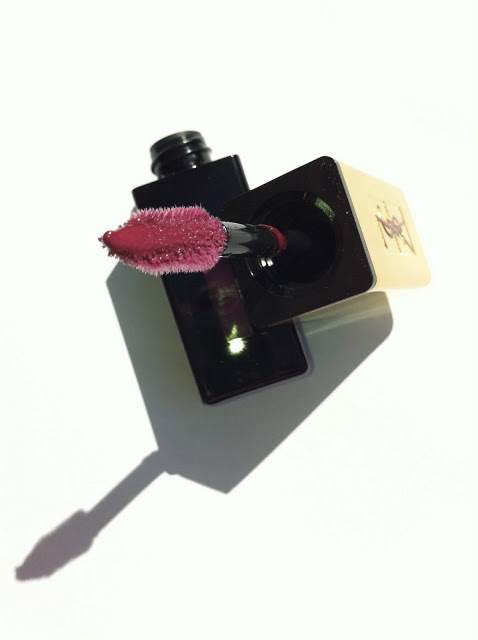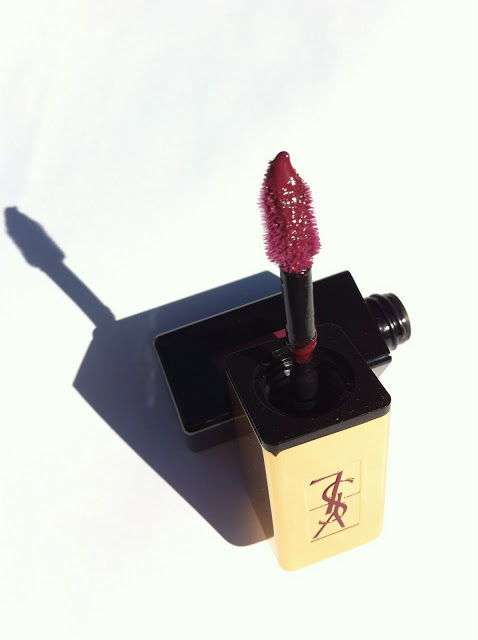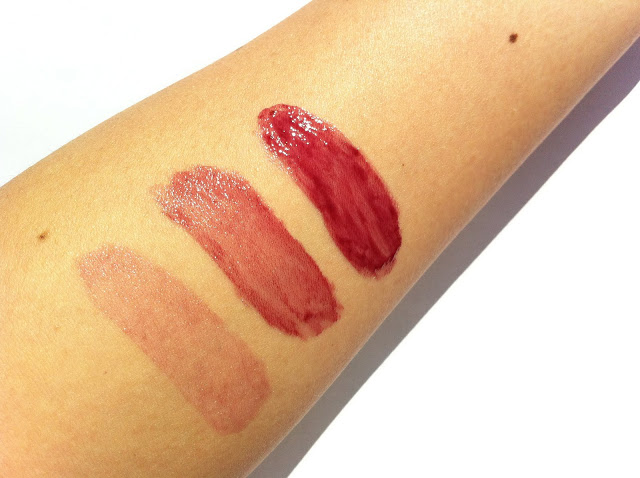 With flash. L-R: stain, one coat, several coats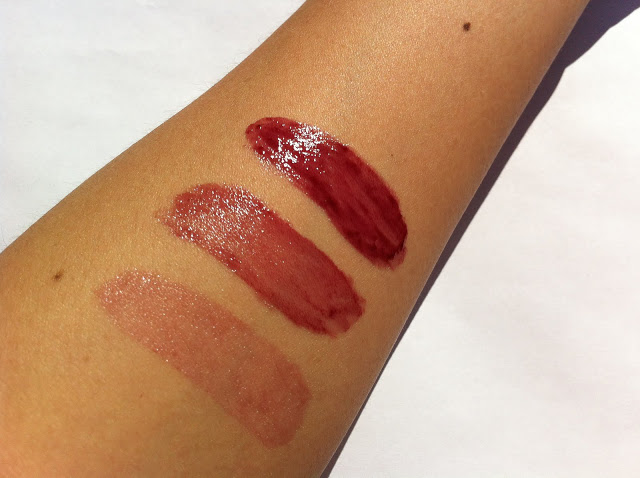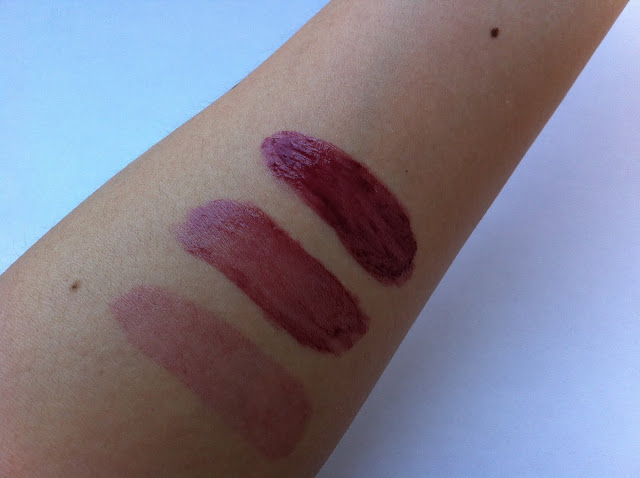 Inside low window light no flash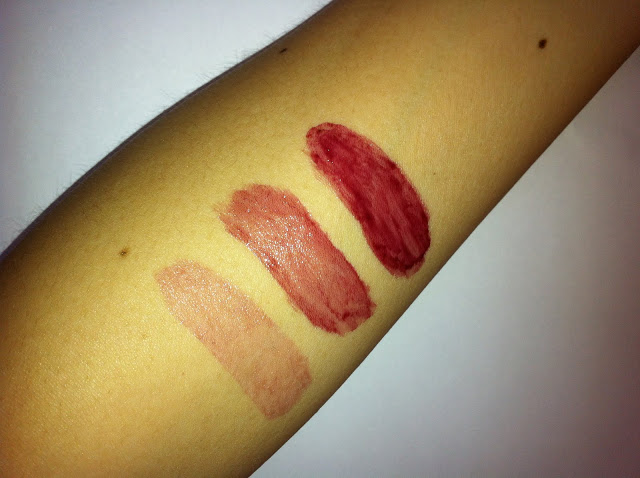 Inside low window light with flash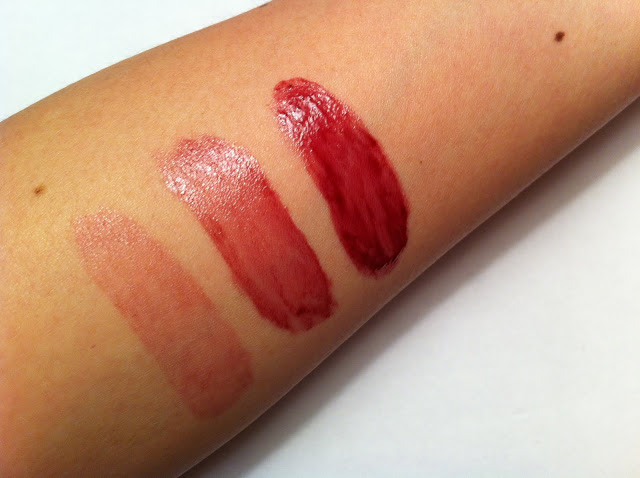 Inside lamp light no flash. The pic with flash looked exactly like the pic by the window with flash so I left it out.