While I'm not a huge fan of the Anthony Bourdain show, No Reservations I do watch it occasionally. Ok, well maybe not on purpose and more because I'm too lazy to turn from the Travel Channel in the hotel room. Ha ha! But Tumi uploaded a video giving you the chance to see what the crew packs for the show. The voyeur in me found it interesting...why do we love looking at what other people carry?!!! Plus, I love seeing HOW other people pack - are they a folder or roller, are they organized or just throw everything in, are they OCD and put everything in plastic bags and other fun stuff :-)
...and if you are a Tumi nut like me, check out this email...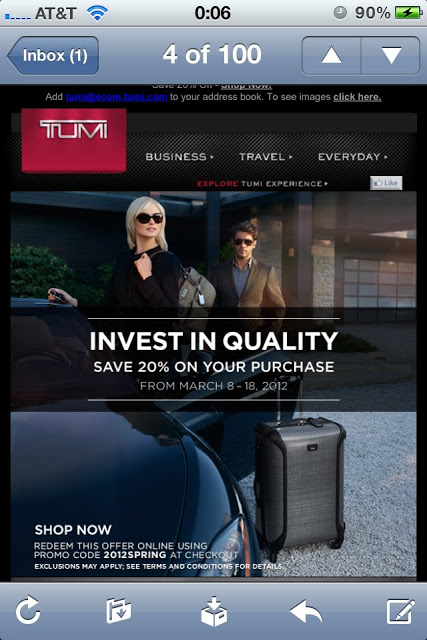 Oh, yeah...that's a NICE 20% off (until March 18 in case the email type is too small) for whatever you've been wish listing!