Over the last few years I've acquired a really strong aversion to shorts, and as of today I only own ONE pair. That's right...the girl who used to live in khaki shorts prefers to cuff up a pair of denim in the hot, humid summer or throw on a dress rather than bare legs in shorts!! Ha ha!!
I don't know how this happened or why...maybe it kinda started when my Husband and I banned flip flops from our everyday footwear. LOL :-) But...I've seen some really cute Spring/Summer short looks, and they are making me rethink the whole shorts craziness!!
All from J. Crew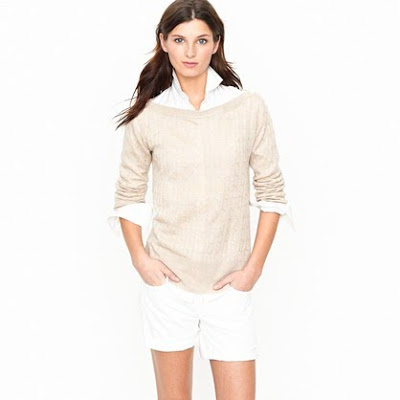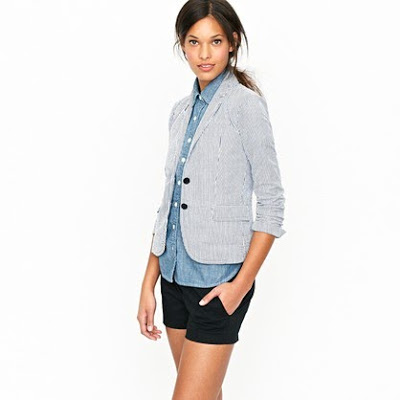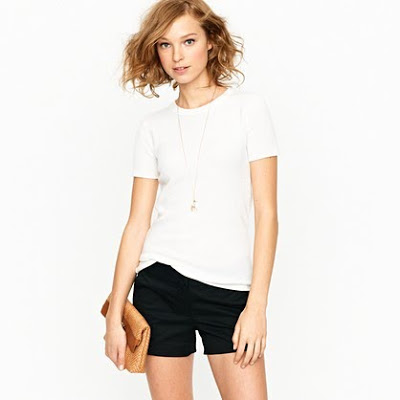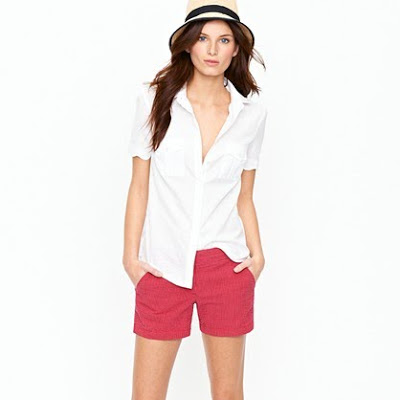 Oh, and back in late February I got on the waiting list at Nordstrom for the Chanel Soleil Tan De Chanel...it's a cream-gel bronzer that Maggie got a few months ago and I've been lusting for since. The Chanel rep was super nice!!! She said if it came in she would hold it until the makeup Trend Show, and charge it then so I could get triple points and the gift with purchase. O.M.G. I am so happy about all the goodies I can hardly stand it!!! April, the Chanel rep said it was going to be a good gift and she wasn't kidding...