Ok, so Spring has officially been here for a few weeks but in many cities the sun in only just starting to peek out (ahem, Chicago!). I've been tweeting some pics lately of images and looks I flat out want and others that are on the infinite wish-for-but-probably-never-get list. It's fun sorting through the shopping apps for inspiration (shout out to the iPhone fashion apps!). Here are some more looks from the Spring/Summer 2011 collections. Happy shopping!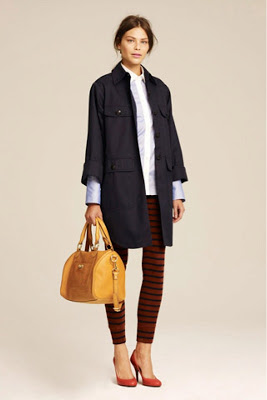 This look is from J. Crew. I'm not super crazy about the length of the jacket - would like to see the outfit paired with something a bit shorter and more fitted. But I really dig the overall look...pop of pattern with the leggings, and contrasting colors with the bag and heels. I like this because it's unexpected yet magically works!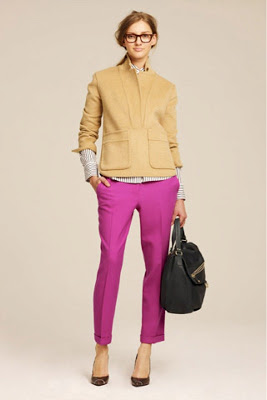 This is another look from J. Crew. Mainly I want to make a movie called "Desperately Seeking These Cropped Pants"! For those that don't know me, this is one of my favorite colors...well you got me...I love anything in this color family.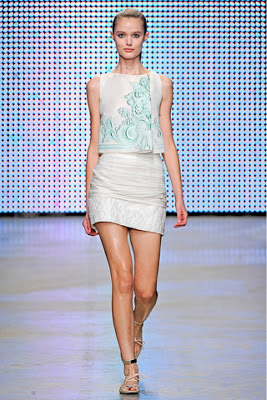 This look is from Giambattista Valli. Oh, what's not to make your heart pitter-patter! It's feminine and light. The texture and pattern catch your eye without being over the top. AND you get to show off your pasty winter legs! P.S. if I suddenly found out I was a trust fund baby I would want to wear this designer all the time :-)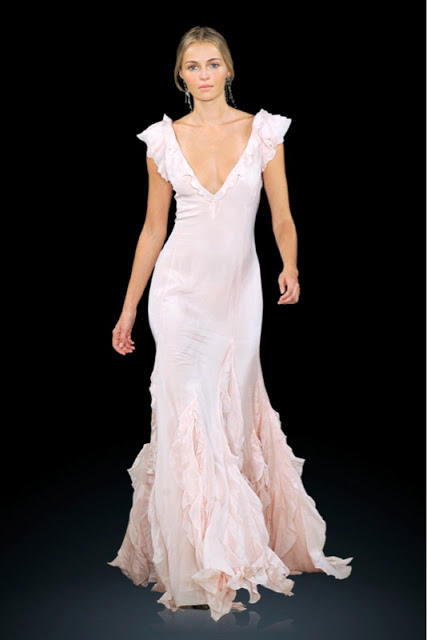 This last look is from Ralph Lauren. PRETTY! PRETTY! PRETTY! It looks like she's walking in a fluffy cloud...and when she chooses to grace you with her presence you just want to be near her. Can I be her friend? Probably not, but if you are lucky maybe she'll give you a wink and a nod as she wisps by and disappears into her perfume-filled perfect life...